09:28:54pm, Wednesday, August 21, 2019
50th Anniversary NFMS Championship Pull
Published January 24, 2018 03:29AM, by Jake MorganViewed: 1383 timesTweetFacebook
---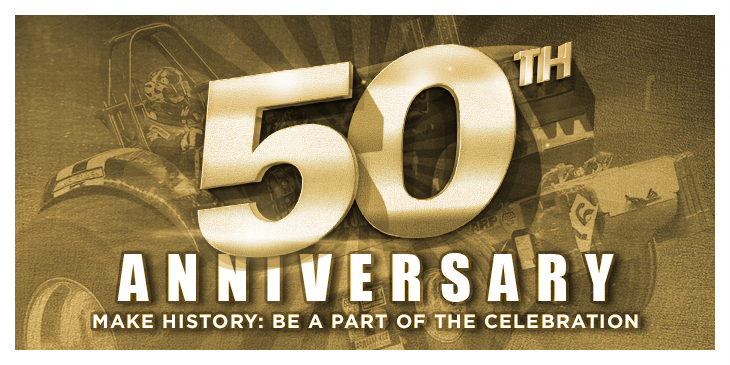 THE CHAMPIONSHIP TRACTOR PULL:
HALF-CENTURY AT FULL THROTTLE
High-octane intensity explodes into Freedom Hall during the evenings of the National Farm Machinery Show as pulling trucks and tractors battle it out at the Championship Tractor Pull. This invitation-only event stars the nation's best drivers and their machines — Pro Stocks, Super Stocks, Modified, and Alcohol Tractors as well as Two-Wheel and Four-Wheel Drive Trucks. The drivers compete in five exciting performances. Drivers gear up for the unequaled thrill of winning at this nationally-recognized pull, but also for the chance to bring home a share of more than $200,000 in prize money.
Wednesday, February 14, 2018 — 7:00 p.m.
Thursday, February 15, 2018 — 7:00 p.m.
Friday, February 16, 2018 — 7:00 p.m.
Saturday, February 17, 2018 — 12:00 p.m.
Saturday, February 17, 2018 — 7:00 p.m.
For more information about the 2018 National Farm Machinery Show Championship Pull
Click Here
.
---
Comments
---

Advertisement
Post A Comment
Website Statistics
---
Global:
Topics: 33,690, Posts: 189,219, Members: 6,620.
This forum:
Topics: 102, Posts: 102.
Our newest member bodean886