03:55:00am, Wednesday, June 19, 2019
Central MO Honor Flight Charity Tractor Pull
Published August 21, 2018 03:37AM, by Jake MorganViewed: 807 timesTweetFacebook
---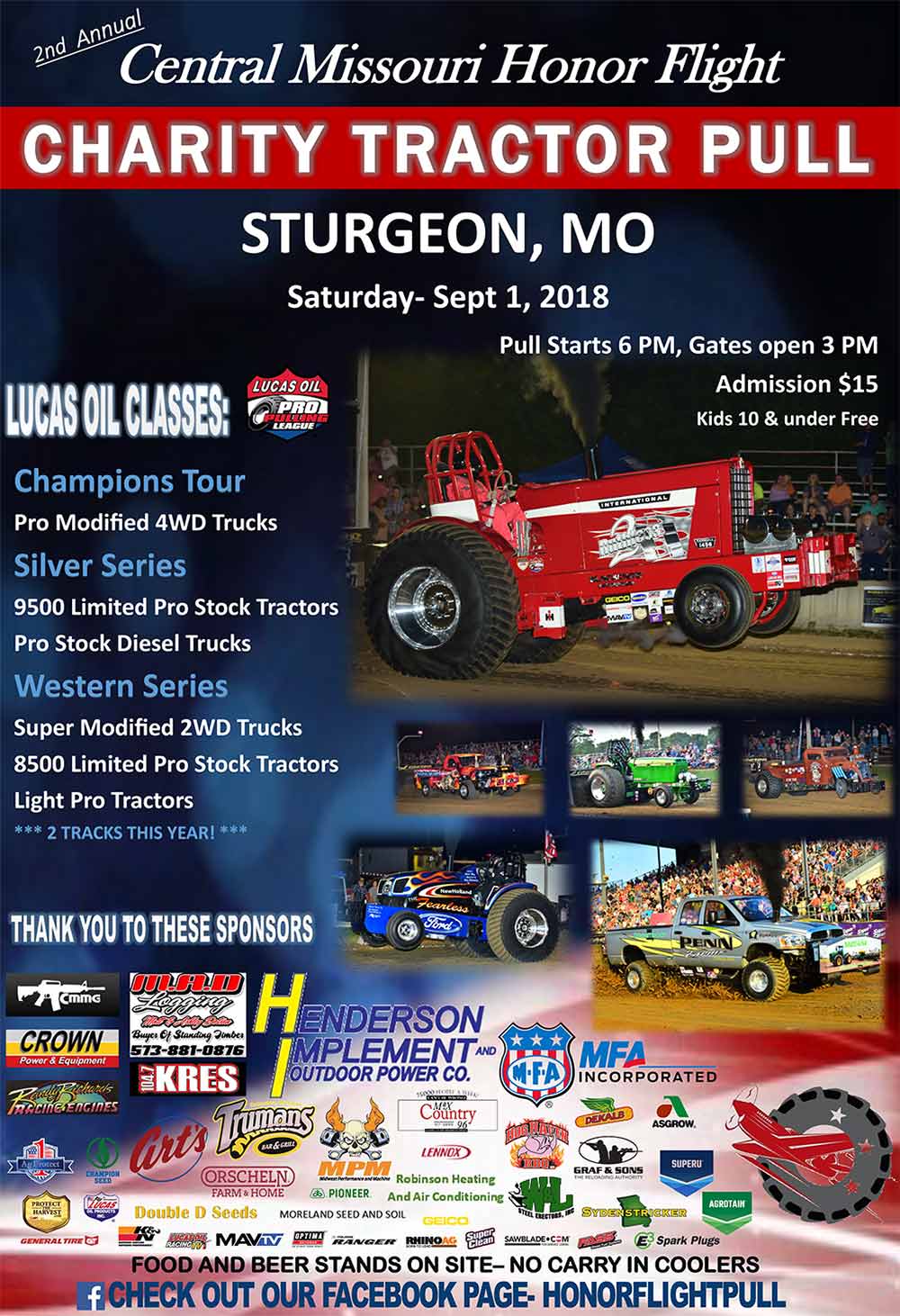 Lucas Oil 2nd Annual Central Missouri Honor Flight Charity Tractor Pull. Our first tractor pull was held this past year and we were able to donate $42,000 to Central Missouri Honor Flight. The date of the tractor pull is set for September 1, 2018 at Sturgeon, MO Fairgrounds. We had such a positive impact and turn out at our tractor pull, that we received an award from Lucas Oil Pro Pulling League in November – Western Series New Pull of the Year. This year we will have Champions, Silver and Western Series classes!
Edited 4 time(s). Last edit at 08/21/2018 03:50AM by Jake Morgan.
---
Comments
---

Advertisement
Post A Comment
Website Statistics
---
Global:
Topics: 32,763, Posts: 186,642, Members: 6,538.
This forum:
Topics: 99, Posts: 99.
Our newest member pcoppala