09:27:53pm, Wednesday, August 21, 2019
The NTPA Winter Nationals, January 11-12
Published November 28, 2018 02:13AM, by Jake MorganViewed: 1472 timesTweetFacebook
---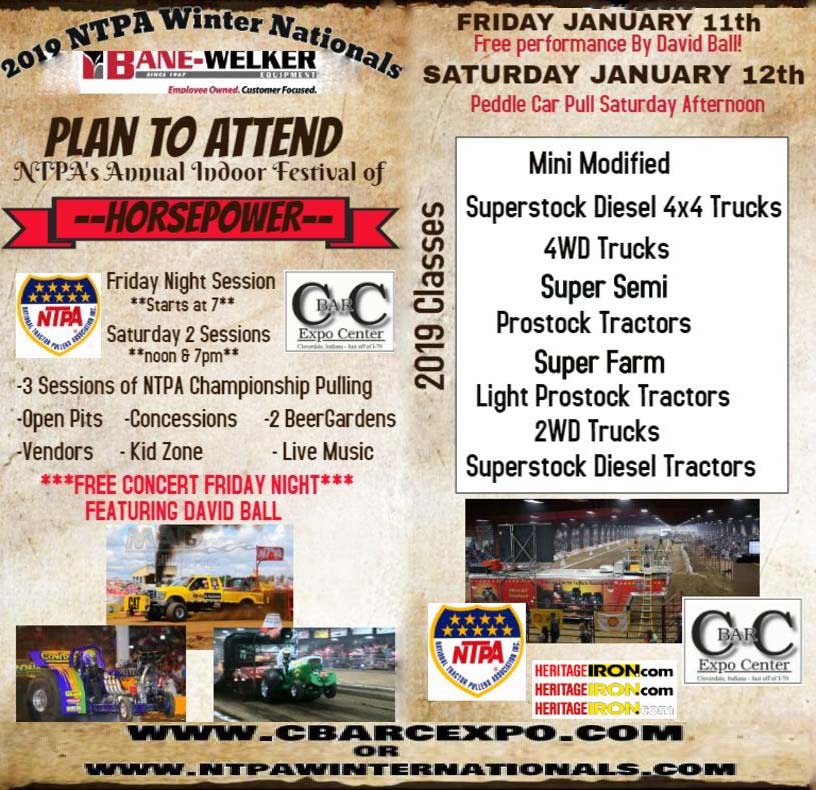 The NTPA Winter Nationals is only place to see the Top Stars of the NTPA indoors this winter. We have the largest indoor track in the WORLD, a 320 foot smoke tube, 50,000 sq. ft. of trade show space, open pits, two (2) beer gardens, hospitality areas, and much more. If that's not something to brag about, then I'm not sure what is. Get your advance sale tickets early before they sell out!​
---
Jake Morgan
Owner, PULLOFF.COM
Independent Pulling News
---
This page is a free service. The cost is covered out of my pocket. It takes a great deal of time and a fair amount of money to keep this website going. Donations for: photos, classified ads, forum discussion, etc... are appreciated.
---
---
Comments
---

Advertisement
Post A Comment
Website Statistics
---
Global:
Topics: 33,690, Posts: 189,219, Members: 6,620.
This forum:
Topics: 102, Posts: 102.
Our newest member bodean886