05:40:56am, Saturday, January 29, 2022
2013 Keystone Nationals Indoor Pull
Published March 03, 2013 01:08PM, by Jake MorganViewed: 3124 times
---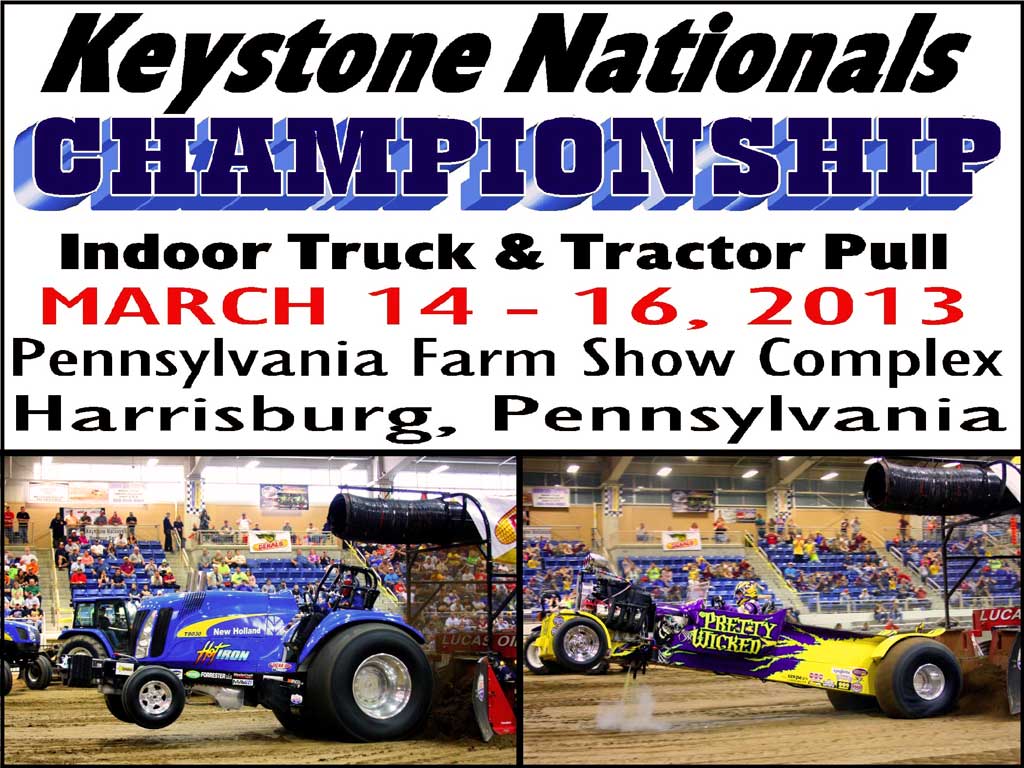 Harrisburg, Pennsylvania - Time is running out, make your plans now to attend the 2013 Keystone Nationals and the Pennsylvania Farm Show Complex in Harrisburg, Pennsylvania. The event showcases some premier East Coast classes over four sessions with a finals on Saturday evening. The event features, diesel and alcohol tractors, trucks, and mini modifieds.
There will be a "Best of Show" contest again at the 2013 event. A new rule began in 2010, the previous year's winner will not be allowed to participate for 1 year in the Best Of Show Competition. This is in effort to allow for a different winner from year to year.
There is no reserved seating at the event so make sure you get there early to get good seats. Seats reserved before the spectator doors open for the evening shows will not be permitted. No tape, no coats, no nothing on chairs, no exceptions! This includes spectators and pullers.
Mail order ticket sales have ended. You will need to purchase them online or call the office at 410-452-8068. Make sure you don't miss the action in 2013!
---
Comments
---
Post A Comment
Website Statistics
---
Global:
Topics: 37,725, Posts: 213,569, Members: 5,161.
This forum:
Topics: 106, Posts: 106.
Our newest member MacKenzie Thieding