03:55:53am, Wednesday, June 19, 2019
Monster Machines Revved for Battle at Kentucky Exposition Center
Published February 13, 2017 12:36PM, by Jake MorganViewed: 856 timesTweetFacebook
---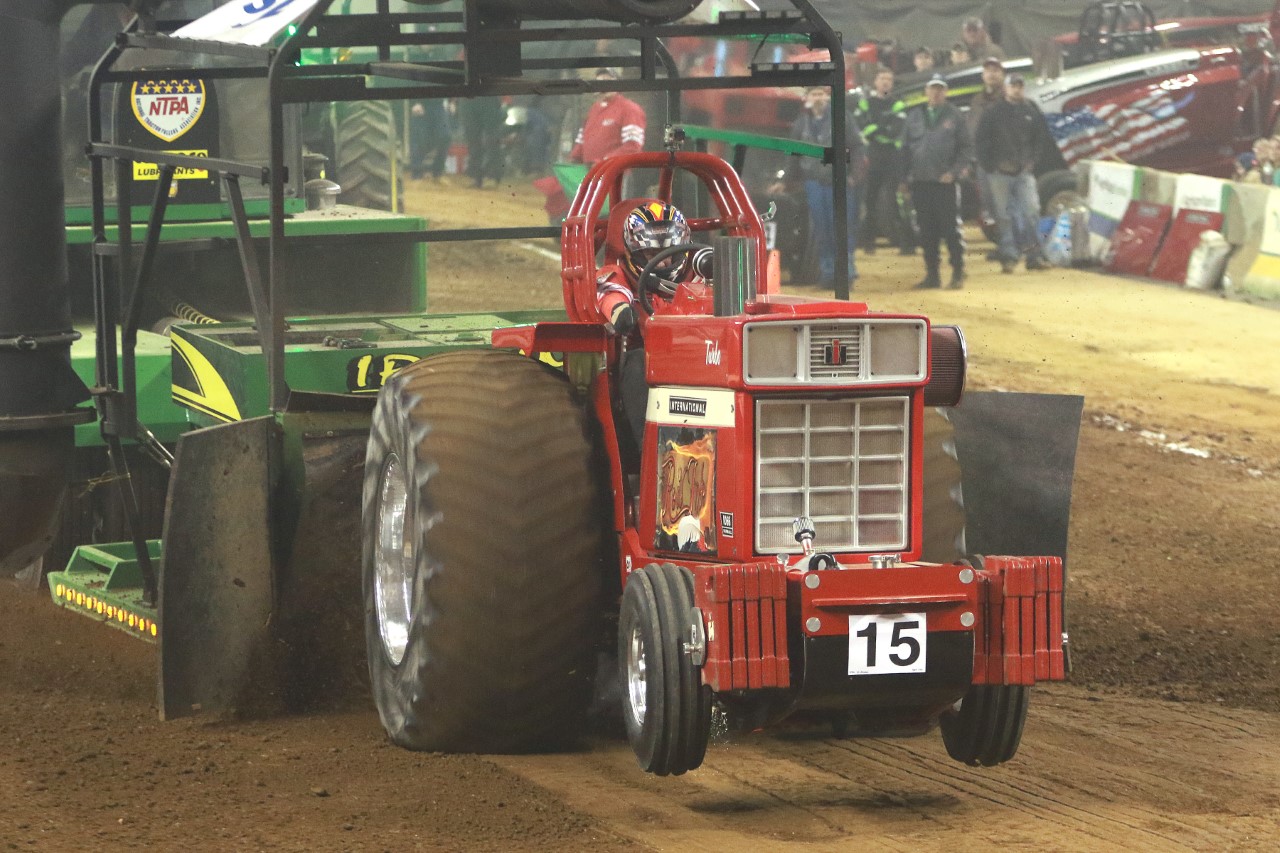 LOUISVILLE, Ky. (February 8, 2017) — The scream of monster engines, the stench of burning rubber and the ground-pounding vibrations of the country's largest, loudest and most powerful pulling machines. Ask anyone who has ever been in the stands, there's nothing like the annual Championship Tractor Pull.
More than 70,000 fans will flood Freedom Hall Feb. 15–18 for the super-charged Championship Tractor Pull at the Kentucky Exposition Center. Sponsored by Syngenta, the event draws the nation's top drivers as they compete for the title of Grand Champion and a share of over $200,000 in prize money. In fact, competitors are not restricted to the U.S. Rowan Zeinstra will travel from the Netherlands to hit the track, putting his 8,000 pound tractor to the test.
The year 2017 promises to be one for the history books, with the number of women competitors hitting an all-time high. The 2016 Grand Champion Mendi Nelson, the second woman to win the title, will return with her truck Lil' Whip. Her goal? To become the first woman with back-to-back national championship wins.
Tractor Pull 101
Drivers compete in ten divisions based on the weight of their machine, for example: 7,500 pound 4x4 super stock diesel trucks and 10,200 pound pro stock tractors. Competition begins when weighted sleds are attached to the machines. Competitors then "gun for a full pull" – pulling their sled the full length of the track for a win. If two or more drivers in a division nail a full pull, more weight is added. The driver who pulls the farthest wins. It's the kind of excitement that keeps people on the edge of their seats, because a fraction of an inch can make the difference between first and second place.
Tip: Consider wearing ear plugs during the pull, because these machines are loud – some are even powered by modified airplane engines.
The Pit: Up Close and Personal
Want to check out the wheeled beasts before they roar into gear? Visit "The Pit" in Broadbent Arena and get up close to competing tractors and trucks, meet drivers, get autographs and take photos with favorite vehicles. Admission is free and open to the public Wednesday ­through Friday 9 a.m. to 5 p.m. and Saturday 9 to 11 a.m.
Tickets on Sale Now
Tickets for the Championship Tractor Pull are available at the Kentucky Exposition Center Ticket Office, online at www.ticketmaster.com or by phone at 1-800-745-3000. Event times and prices vary by day:
· Wednesday, Feb. 15 7 p.m. $20 and $40
· Thursday, Feb. 16 7 p.m. $20 and $40
· Friday, Feb. 17 7:30 p.m. $25 and $45
· Saturday, Feb. 18 1 p.m. $20 and $40
7:30 p.m. $25 and $45
A detailed tractor pull schedule is available at
www.champpull.org
---
Comments
---

Advertisement
Post A Comment
Website Statistics
---
Global:
Topics: 32,763, Posts: 186,642, Members: 6,538.
This forum:
Topics: 99, Posts: 99.
Our newest member pcoppala