08:56:00pm, Saturday, September 23, 2023
Should the NFMS bring in the Lmt. PS or Lt. PS class?
Published February 20, 2013 07:32AM, by Dick MorganViewed: 4112 times
---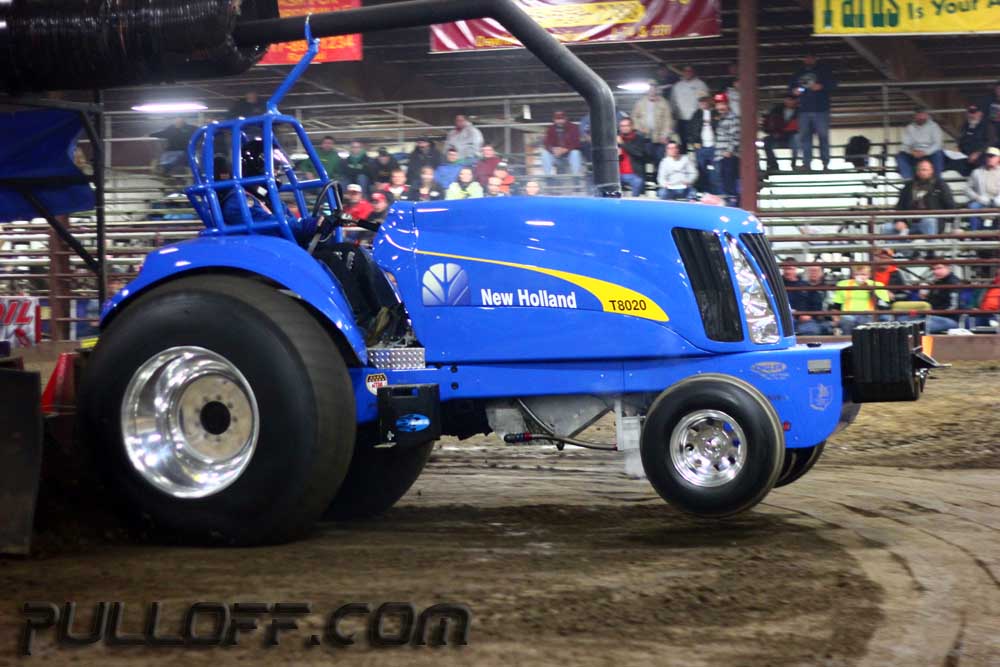 There is always the usual chatter after the NFMS about the need to give the show a facelift. The talk always is around classes that need to be dropped or added to the show. Not wanting to be left out of the armchair quarterback game I would like to add my worthless two cents to the debate.
I do agree that the diesel FWD needs to be replaced, now the question is should it be another FWD class or should the committee bring in another tractor class. If the committee decides to bring a FWD class it will naturally be the PPL-NTPA type of FWD class. However if the committee decides that another tractor class is what the fans want, then I think that a good choice would be the NTPA Light Pro Stock class, now before the legions of 4.1 Limited Pro Stock fans and pullers get in a uproar I will give my reasons for the Light PS class.
First, while I am a real big fan of the 4.1 class, and believe it will be a class of the future, that is if it does not implode because of so many rules that each and every club is pushing, and I do think it's a class that will grow over time. The Limited Pro Stock I am afraid will delete the pool of Super Farm tractors that will apply to the show, and will not add any color to the show.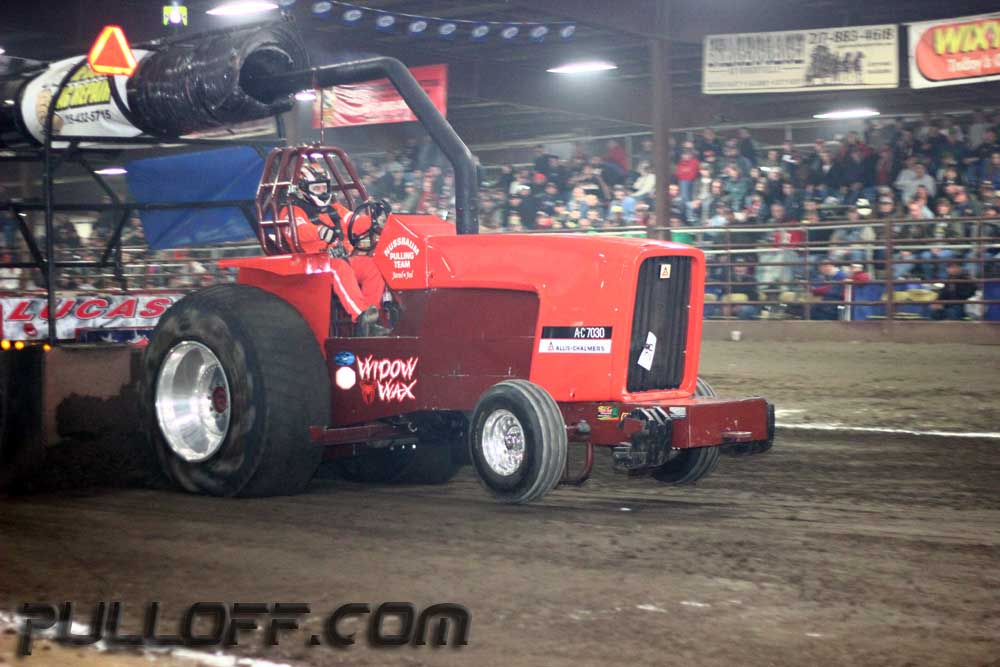 Second I believe that from a purely political standpoint the 4.1 class will be a real hard sell, neither the Super Farm pullers nor the Pro Stock pullers will be happy to see the class at the NFMS. It a threat to both classes at the show! On the other hand the 540 Light PS class will bring in color and tractors that most fans have not had the opportunity to see run yet. I understand that the Light PS is a NTPA only class (there is already a precedence with the DSS class) however the 540 A pump East Coast tractors have proven on several occasions that they can not only run with the NTPA tractors, but can win on any given night. The class also has tractors that are red, green, blue, orange or some other color that run at the top of the class.
I think one thing that was glaring obvious was that a non-red or green tractor (Carlton Copes MF "Warpath") generates tremendous excitement for the fans. Maybe it's time to build on that excitement.
Edited 16 time(s). Last edit at 03/05/2013 01:36AM by Jake Morgan.
---
Comments
---
Post A Comment
Website Statistics
---
Global:
Topics: 40,093, Posts: 228,930, Members: 3,346.
This forum:
Topics: 59, Posts: 59.
Our newest member danetp