03:27:57pm, Sunday, May 28, 2023
How to Grow the Sport of Pulling
Published April 26, 2016 02:29PM, by Dick MorganViewed: 3242 times
---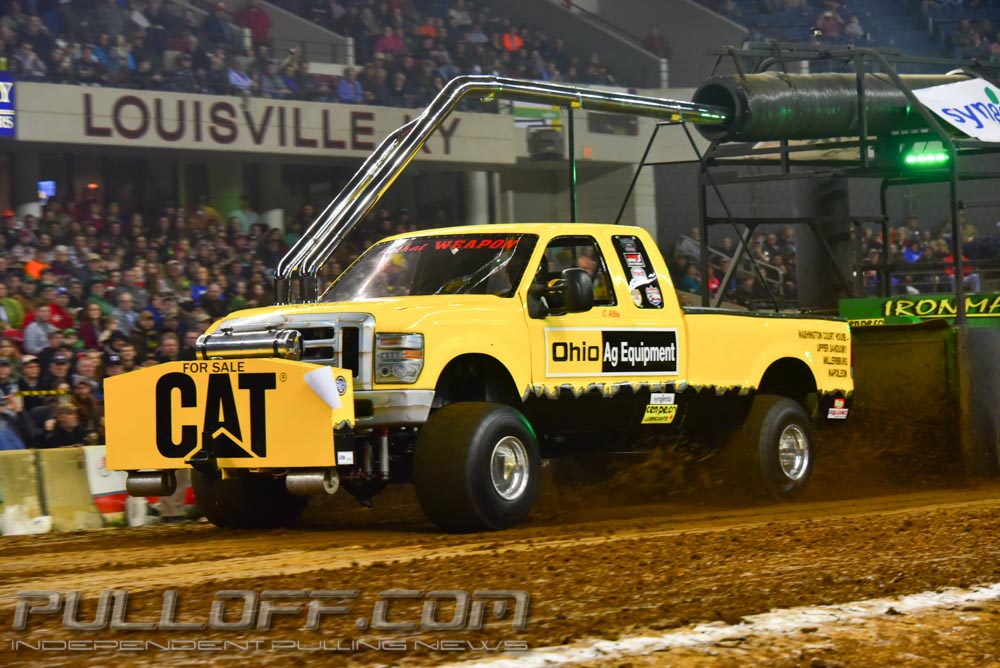 As you have seen reported on this website and others, there are a number of folks who are doing their part to promote or "grow" the sport of pulling. I applaud their efforts. All of us – fans, pullers, promoters, sponsors and sanctioning bodies alike should have some stake in this. So that got me to wondering, are there a non pullers that are really fans of the sport? What percentage of people that call themselves fans are really pullers, former pullers or team members of a puller? Is there a fan base to the sport? So the question is, what are we actually trying to grow, and what is pulling competing against for the motor sport fans money. However, before we can talk about growing the sport I believe that we need to define just what the sport is and who are the players.
First there are the antique pullers [group 1] . They are the guys who enjoy taking a 50 HP tractor, typically built in the 1930s and 1940s, and seeing how much power they can get out of the old piece of iron. While many of these classes use very strict stock specs for their competition rules, some antique classes have pushed the limits of these old tractors well beyond what anybody thought could be done.
The second group [group 2] are the local, state and regional club pullers that make up the largest and most active segment of pullers in the country. This group of pullers use scaled down versions of tractors we see at the national level of pulling – though they may still use the terms modified, supers stock, pro stock, etc. These groups typically determine their own competition rules, with little outside influence. And this is the group that has shown the greatest growth within the sport. My belief is that the vary nature of the rules that most clubs have chosen to use for their classes has allowed more pullers to be able to build vehicle that not only fit into their budgets but also their ability to travel a circuit that has mostly has weekend shows and less travel time than a national type organization.
The last group [group 3] is the national level of pullers. The group would be generally belong to one the three organization, NTPA, Outlaws or PPL. This is also the pullers that have chosen to make a commitment to not only a larger finical investment but also a larger events road map. The travel time requires a large commitment, not only with time away from the family but also away from the business that they run. While this level of pulling has not seen any growth in the last decade, and some will argue that there are even been a loss of numbers, there seems to be enough pullers in most classes to allows NTPA and PPL to offer basically the same show. The real issue here is not growth but sustainability, will enough pullers want to keep making the finical and time commitment to full the national level classes?
So where does the growth of the sport begin? How does it get more fans in the seats? I believe that most national shows [group 3] are run professionally, with good lighting, knowledge entertaining announcing, top notch sleds, and vehicles that are mechanically amazing with tremendous HP and graphics that are works of art. However here is the conundrum, the local, state and regional club that have the greatest potential to show growth also can put on the worst shows possible. When pulling is good, it's very good and when it's bad, it's very very bad. To the detriment of the sport some of the local, state or regional pulls start late, have crappy tracks, junk sleds and inept officiating. They offer the fans poor lighting, obstructed viewing, and announcing that is not knowledgeable nor entertaining. And they some how manage to take a poorly run show that should take 3 hours and stretch the misery out to a 6 hours endurance test. These shows stunt the growth of the sport, only the die hard fans is willing to sit through one of these shows.
Part 2 to follow
---
Dick Morgan
www.PULLOFF.com
Independent Pulling News
Edited 5 time(s). Last edit at 04/26/2016 03:02PM by Jake Morgan.
---
Comments
---
Post A Comment
Website Statistics
---
Global:
Topics: 38,784, Posts: 225,234, Members: 3,257.
This forum:
Topics: 59, Posts: 59.
Our newest member buckysbinder