04:50:23pm, Saturday, September 23, 2023
News
---
Your independent truck and tractor pulling news source since 1997. We cover the broadest spectrum in the motorsport; from Garden Tractors to Unlimited Modifieds and everything in between. If you have a News article feel free to email us and let us know.
Published 02/09/2020 12:24PM, by Jake Morgan Viewed: 2,507 times
---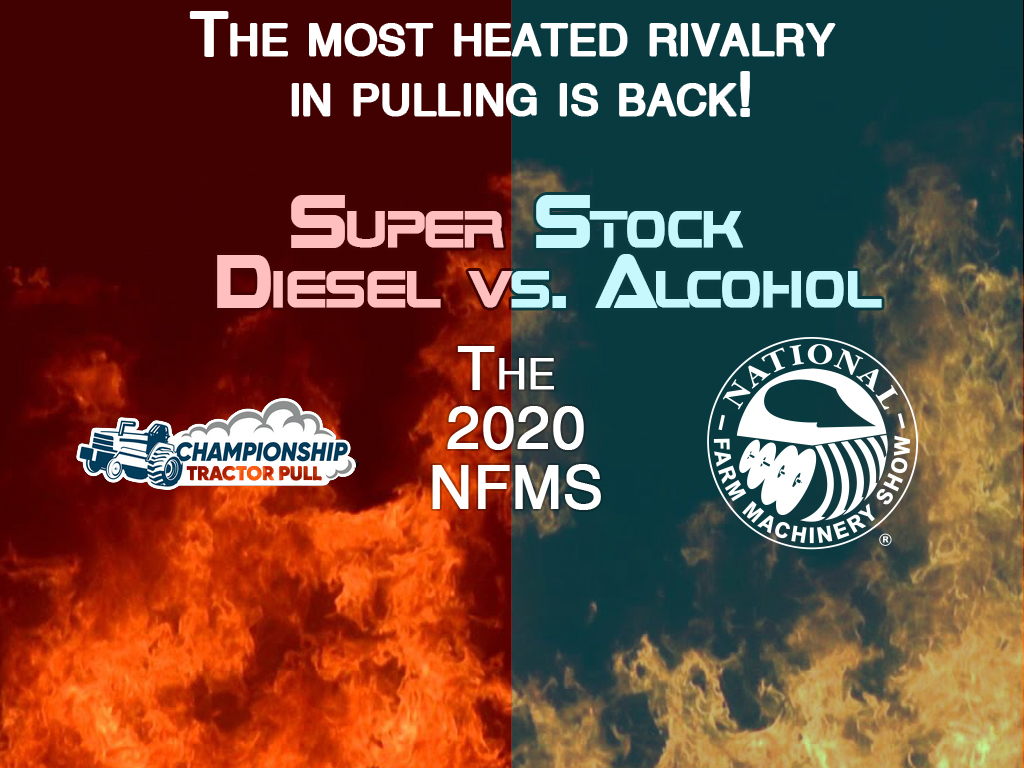 It's been exactly 20 years since the divorce. Twenty years of running apart at the most prestigious indoor pull in the world. This year the Diesel Super Stock class and the Alcohol Super Stock class are back together again. This Friday, Feb. 14, fittingly, Valentines Day, these two classes will reunite and see if they can rekindle the flame that was once the most heated rivalry in our motorsport.
The last time these two fuels played together. Was in 1999, and they didn't play nice. They were spread across two Super Stock weight classes with an alcohol tractor taking the win in the 7,700 lb class while a diesel tractor took home the win in the 9,500 lb...
---
Website Statistics
---
Global:
Topics: 40,093, Posts: 228,930, Members: 3,346.
This forum:
Topics: 106, Posts: 106.
Our newest member danetp