11:48:38am, Friday, December 01, 2023
News
---
Your independent truck and tractor pulling news source since 1997. We cover the broadest spectrum in the motorsport; from Garden Tractors to Unlimited Modifieds and everything in between. If you have a News article feel free to email us and let us know.
Published 12/26/2012 04:51AM, by Dick Morgan Viewed: 4,198 times
---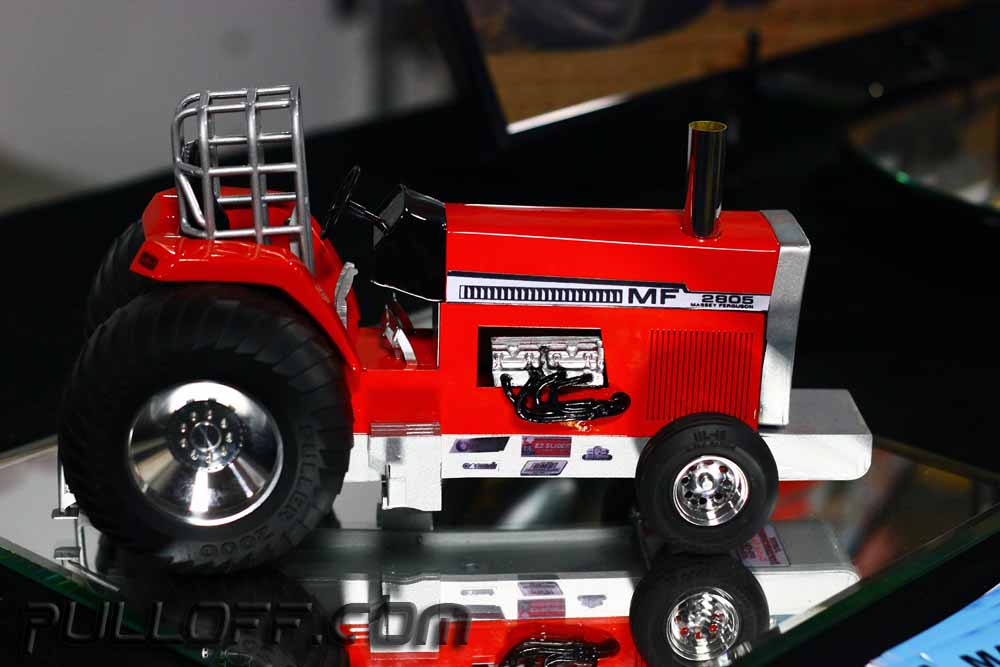 While the pull at Gordyville is one of the best-run indoor events, we again have a special opportunity this year to take part in a worthwhile fund raiser, American Diabetes Association. The ADA will be this years charity that Justin Stuckenschneider has designated for the fundraiser. Justin has worked his magic once again building a scale model of the "Warpath" Pro Stock owned and driven by Carlton Cope.
The workmanship on Carlton's Massey Ferguson 2805 is truly amazing. The tractor is a credit to the Pro Stock class. Justin Stuckenschneider's model is a perfect duplication of the original tractor in miniature form, the attention to detail is seco...
---
Website Statistics
---
Global:
Topics: 40,638, Posts: 230,181, Members: 3,376.
This forum:
Topics: 106, Posts: 106.
Our newest member Sam Diskin