04:48:07am, Saturday, January 29, 2022
News
---
Your independent truck and tractor pulling news source since 1997. We cover the broadest spectrum in the motorsport; from Garden Tractors to Unlimited Modifieds and everything in between. If you have a News article feel free to email us and let us know.
Published 03/26/2013 12:45PM, by Jake Morgan Viewed: 1,860 times
---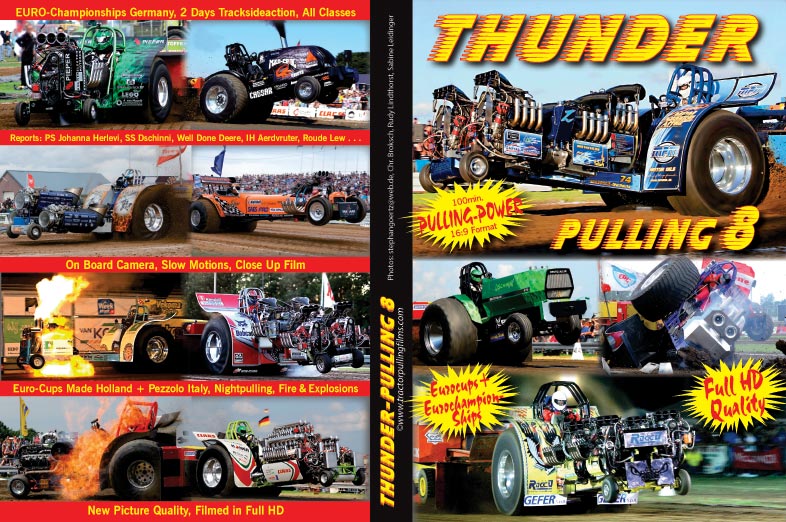 We show you the most exciting tractor pulling action on film. Over 20 years of filming experience drops the world's most powerful motorsport right into your living room.
All our DVDs are highly professional made, with top quality in picture and sound. The "Thunder Pulling" series features the excitement of pulling with close trackside pulling action, dusty wheel spins, frontend in the air, fire and explosions, team reports, drivers interviews, On-board cameras on the sled and cockpit, close-up shots of the tractors, pulling under the lights, slow motions, flying dust and high-speed fullpulls presented with good music.
"Thu...
---
Website Statistics
---
Global:
Topics: 37,725, Posts: 213,569, Members: 5,161.
This forum:
Topics: 106, Posts: 106.
Our newest member MacKenzie Thieding