08:11:49pm, Saturday, September 23, 2023
News
---
Your independent truck and tractor pulling news source since 1997. We cover the broadest spectrum in the motorsport; from Garden Tractors to Unlimited Modifieds and everything in between. If you have a News article feel free to email us and let us know.
Published 03/03/2013 01:08PM, by Jake Morgan Viewed: 3,285 times
---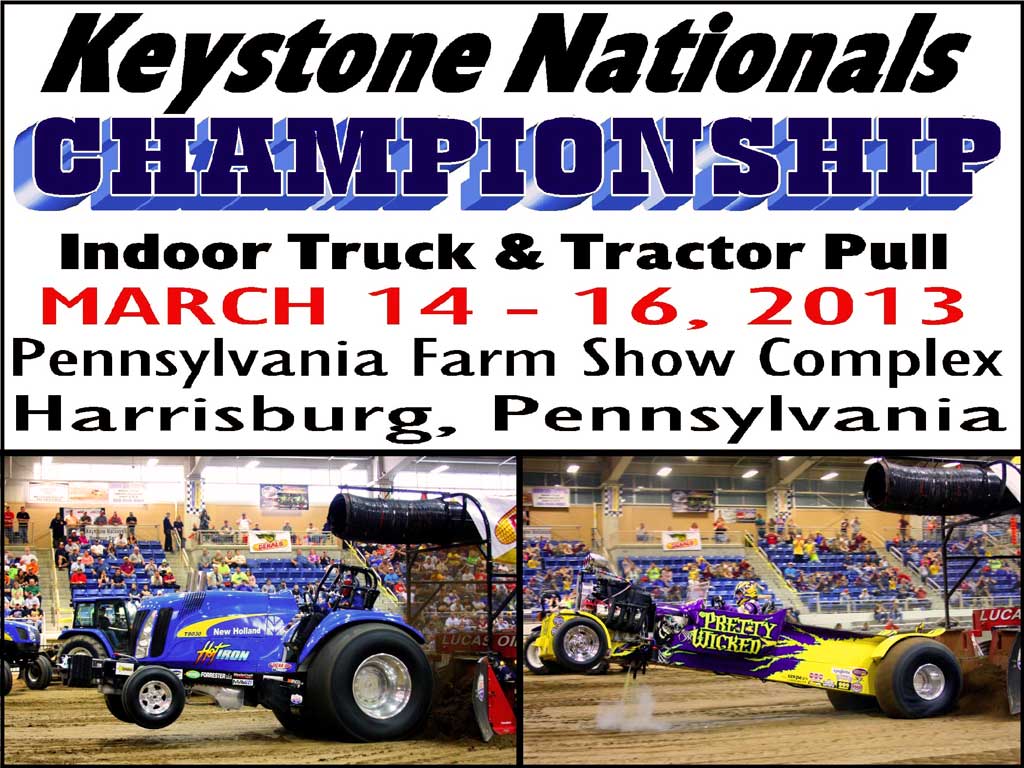 Harrisburg, Pennsylvania - Time is running out, make your plans now to attend the 2013 Keystone Nationals and the Pennsylvania Farm Show Complex in Harrisburg, Pennsylvania. The event showcases some premier East Coast classes over four sessions with a finals on Saturday evening. The event features, diesel and alcohol tractors, trucks, and mini modifieds.
There will be a "Best of Show" contest again at the 2013 event. A new rule began in 2010, the previous year's winner will not be allowed to participate for 1 year in the Best Of Show Competition. This is in effort to allow for a different winner from year to ...
---
Website Statistics
---
Global:
Topics: 40,093, Posts: 228,930, Members: 3,346.
This forum:
Topics: 106, Posts: 106.
Our newest member danetp