03:45:40pm, Sunday, May 28, 2023
Opinion
---
This is the page where we post our opinions, commentaries, and editorials about truck and tractor pulling. please remember, these are just our opinions.
Published 02/19/2013 01:04AM, by Dick Morgan Viewed: 4,213 times
---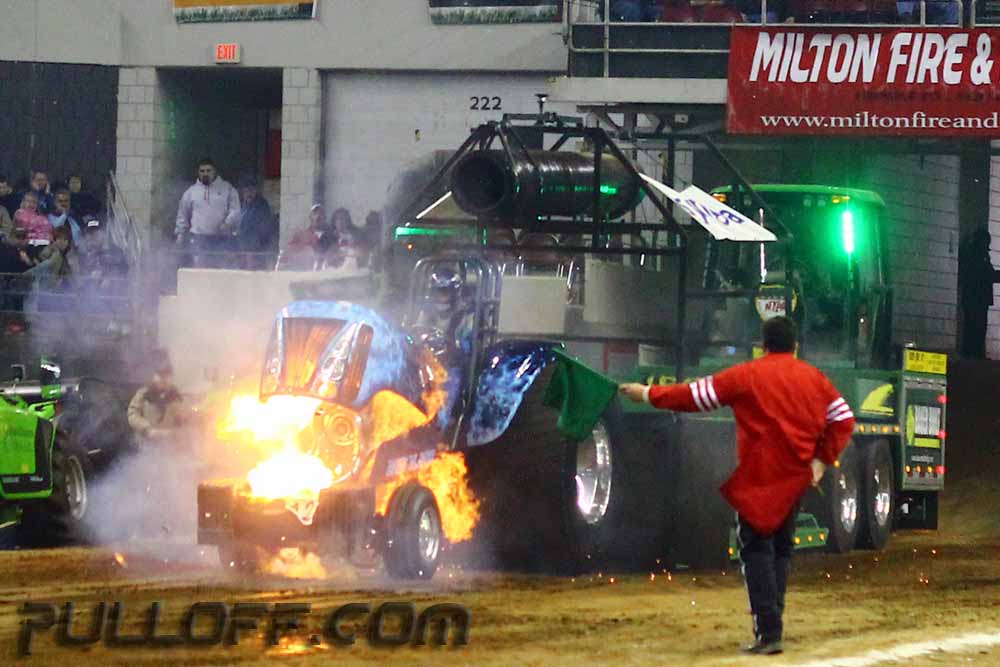 I want to do a "Hit" and "Miss" analogy of the 2013 NFMS.
Hit- Carlton Cope, Carlton was by far and away the "hit" of the show. Carlton's pulloff against Steve Boyd in the Friday night session was one of the most exciting moments in the entire show.
Miss- The Diesel FWD was another weak show for this class. The class has had three years to get their act together and have yet to produce. While this may be a great class outdoors, unfortunately it doesn't work well indoors. Maybe it's time to bring back modified FWD's
Hit- The announcing crew of Butch Krieger and Dave Bennett did a great job this year putting excitement in a show that was lackluster at best. From B...
---
Website Statistics
---
Global:
Topics: 38,784, Posts: 225,234, Members: 3,257.
This forum:
Topics: 59, Posts: 59.
Our newest member buckysbinder